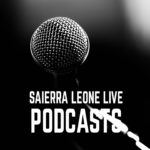 In order to uphold justice, law, and order, Sierra Leonean society has long given its police the power to enforce the law while maintaining public safety. They often praised this power in books, on the radio, and on TV, where we see police respond to violent criminals with violent actions of their own.
But the allegations of Assistant Inspector General Patrick AT Johnson, a senior police officer, using his influence within the police force to deploy armed police officers, irate youth, one Mrs. Bah and her family, and allegedly ordering frequent armed police patrols in a private land dispute against the Fahnbulleh family after a court interlocutory injunction order are much less dramatic, and the boundaries of legitimate police use of force are much more constrained than defined in popular culture.
The police have the right to enforce the law when it is required. But the fact that this power can and does get abused is still a big problem for police departments and a big public policy issue.
Extreme examples of police abuse often spark major public debate. Videotapes of the late Alpha Kargbo allegedly fired by a member of the Sierra Leone police at the Hastings community in another land dispute, as well as alleged reports of Patrick AT Johnson, a senior police officer in the Gbaday Town, Kerry Town, land dispute, using armed police officers to harass, intimidate, unlawfully arrest, and detain civilians after he allegedly grabbed their land and was taken to court for trespassing on their property, capture public attention and raise troubling questions about police abuse of force in our democratic society.
Are these things one-off problems in the way the police in Sierra Leone do their jobs, or are they extreme examples of a bigger problem that plagues the police in Sierra Leone? Does the fact that these things tend to happen to poor and weak people show that the law is not being applied fairly to a certain group of Sierra Leoneans? What measures can be taken to constrain police abuse by a senior police officer, and which are likely to be most effective?
Such questions have been brought up by the media, our politicians, police scholars, and administrators, and they have been discussed. However, the voices of rank-and-file police officers and supervisors have not been heard. This silence is particularly important, given the vast changes in organisation, tactics, and philosophy that have occurred in Sierra Leone policing over the past three decades. At the center of these changes has been the shift from undemocratic ways of policing, which allow a senior police officer to use his power in the police force to abuse his position and push his own personal interests, to democratic professional ways of policing, which frown on such actions, and to new ways of policing in the community.
Alleged police brutality and power abuse in Gabday Town and Kerry Town over a private land dispute between the Fahnbulleh family and Assistant Inspector General of Police, Patrick AT Johnson, after a court interlocutory injunction order, is one of the most disturbing and violent problems a country can have. It shows that the system isn't able to deal with such horrible things and inadvertently does the same thing by not taking the right steps against them.
A country must not deprive its citizens of their rights, even those being tried or found guilty. It should be a well-established fact that no one stands above the law, not even those who carry out the process of delivering justice. Torture, even for criminals, is never justified because some laws protect everyone's human rights!
The police are the law enforcers who ensure that the laws are implemented at the ground level. They ensure the safety of the people and are essentially the centerpiece of public order. They are the first people who are contacted when someone does something wrong.
The police are the government's official representatives in charge of maintaining peace and stability. They work for the good of society, so they try to make people trust them and help keep people safe and improve their lives as on-the-ground officials. Most of all, they are responsible for safeguarding the rights of the citizens.
The police are the most important law enforcement agency in a country. Their job is to keep the public safe and orderly, enforce the law, and stop, find, and bring criminals to justice. So, the police do the things that are important for the safety of a country's citizens.
Misuse of Power:
The law says that the police have to protect the rights of the people and keep them safe. But, as is alleged in Gbaday Town, Kerry Town, the powers at their disposal are being used against the people they are supposed to protect because one of their senior officers allegedly grabbed land for personal gain and is now using them to harass and intimidate the other party who brought him to court? What if the saviours themselves become the perpetrators and misuse the powers vested in them to torture the people of Kerry Town and strip away their rights for impunity because they want to please an alleged land grabber that is one of them?
This is in stark contrast with the nature of the work they are sworn to carry out, but this act of misuse of power has been prevalent for a very long time. People have often used the powers they had to avoid legal consequences or moral and legal accountability after doing something wrong.
Several reports from Kerry Town say that Assistant Inspector General Patrick AT Johnson ordered police to be rough with people. People in the community and the Fahnbulleh family are said to have been mentally tortured with inhumane methods, even though the Sierra Leone constitution forbids this kind of treatment.
Maybe these kinds of cases don't get much attention because the Waterloo police tried to hide them by making false accusations and claims. It appears the Waterloo police station, in order to please Assistant Inspector General Patrick AT Johnson, has institutionalised crime in their own profession while trying to control or eradicate the same from society.
Even fewer of these horrible crimes are reported because Kerry Town residents are afraid to speak out against the Waterloo police. I was told the police use their muscle power to silence the citizens living in Kerry Town who raise their voices against them. When I asked police officers at the Waterloo Police Station about this claim, they said it wasn't true.
But if you want to file a complaint against the police, you have to go to the police. This shows the dilemma and fears that a regular person faces when reporting these kinds of crimes. This clearly shows how hard it is for a common man in Kerry Town to get justice against their own 'protectors.'
What is Torture?
Amnesty International says that someone is "tortured" when a person in a position of power causes someone else severe mental or physical pain or suffering for a specific reason. The police will sometimes use torture to get someone to confess or give them information. Sometimes torture is simply used as a punishment that spreads fear in society.
According to the United Nations Convention Against Torture,
Torture can be defined as an act by which severe pain or suffering is inflicted upon a person physically or mentally for information or a confession.
It also includes punishing a person who may be a suspect in a crime. Torture also happens when a public official or someone working in an official capacity agrees to or does nothing to stop someone from being scared or forced during an investigation.
Is torture legally a crime under the Sierra Leone Constitution?
According to Section 20 subsection 1 of the Sierra Leone constitution,
No person shall be subject to any form of torture or any punishment or other treatment which is inhuman or degrading.
So, it's clear that the Sierra Leone constitution has laws against what the police are said to have done at Kerry Town, but the problem is how easy it is to get around these laws by giving different reasons for what they did or by hiding what happened.
Since the interlocutory injunction order from the High Court of Sierra Leone was slammed, there have been increasing allegations of incidents of misuse of the powers vested in them in the Gbaday Town, Kerry Town private land disputes between the Fahnbulleh family and Assistant Inspector General Patrick AT Johnson. Since Assistant Inspector General Patrick AT Johnson is said to have taken the land of the Fahnbulleh family, there have been more claims that the Waterloo police have abused their power.
All efforts to reach Assistant Inspector General Patrick AT Johnson to get his side of the story proved futile.
Subscribe to our Newsletter for weekly news summaries in you email: