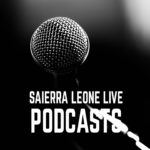 APC STILL WITHOUT STRUCTURES FOR THE 2023 GENERAL ELECTIONS
By Mahmud Tim Kargbo
Any intelligent fool can make things bigger and more complex… It takes a touch of genius—and a lot of courage to move in the opposite direction.
—Albert Einstein
Within the next few months, Presidential flagship aspirants within the All People's Congress will genuinely establish a new opportunity to move their party in what's supposed to be the right direction to give the incumbent Sierra Leone People's Party a run for their money. What if they do a thorough election event to improve the Preventive Maintenance (PM) Programme? What if they apply Lean Six Sigma tools and techniques to this biting element of the All People's Congress presidential flagship business? The reasoning is forcible. The current Programme is not efficient or effective as President Koroma and his establishment cabal deliberately refused to truly train his successor in his ten years two weeks as president of the contraption. It took too long, confused "more time operations," caused unplanned delays, and was not user-friendly.
Today, billions of leones in logistics and parts, as well as efforts of APC aspirants, service, party members, and supporters are at risk. Now, former President Koroma as the court deposed Chairman and Leader for Life of the skilled maintenance mechanic, his establishment team is spending countless hours searching for parts, some of which are not in stock. The list of reasons WHY the Ernest Bai Koroma establishment is pursuing this project is clearly plausible. The Preventive Maintenance Programme is needed.
The list of reasons WHY NOT initially pursued this project was also evaluated and easily overcome. There are very few risks to taking on this challenge—or so it seemed. A cross-functional team of experts and self-centred people will gather to participate in the effort and the skilled maintenance leader champion the project behind the scenes. They lined up the WHO with careful thought. His role is to coach his establishment team and help successfully facilitate the project, which would soon morph into multiple APC events to regain governance.
The question they now face is HOW? This is a monolithic project panoptic serious APC interest at home and abroad with multiple consultations requiring monthly, semi-annual, and annual Preventive Maintenance. The Preventive Maintenance process differs from one APC cabal to another and, in some cases, will take several days or months to complete.
Presidential flagship aspirants range in scores and are supposed to be tracked by a sophisticated software Programme owned and managed by another APC department under a court-instituted Interim Executive that gave the simple majority to the financially strong Ernest Bai Koroma's establishment cabal instead of the reformers. For many aspirants, the qualities needed aren't available to stand the test of time and lead times to refill qualities may take more months. Initially, high-paid maintenance personnel are spending a noticeable amount of time searching for and chasing down quality aspirants among the lot, often while the equipment is down and people are waiting. How are they supposed to solve something this motley and breathtaking in the few months towards the general elections? How are they supposed to eat this elephant?
W. Edwards Deming, once said that hard work and best efforts without the guidance of profound knowledge might well be the root of our ruination. There is no substitute for knowledge. The ability of APC membership to genuinely rally behind the objective minds to execute the mission in mind is fundamental to the success of our democracy because in a sober democratic dispensation the role of the opposition is important to checkmate the excesses of the Executive Arm of the government.
APC members and supporters hope the reformers, President Koroma and his establishment understand that the HOW is where the action is. Knowing what to do is often the easy part. Knowing how to do it is what makes the difference. Assuming the activity is necessary and value-added, the HOW is where the APC stakeholders concentrate their improvement efforts. How can they do what they do better, faster, at a lower cost, and in a more user-friendly way? How can they improve their overall performance? How do they turn good ideas into great results? How do they get out of the way and lead well? How do they create a culture of justice, innovation, and fearlessness? How?
If everyone within the APC has good ideas, including some that might change Sierra Leone, why is it that more people do not act on their ideas? Why is it that many affiliated organisations do not tap into these ideas quickly and effectively to improve performance and gain an advantage? And why is it that among those who do, the results often come up short? It is no secret that most leaders fall short in their initial attempts at getting a disorganised political party business started. Is it that the idea is not valid, or is it something else?
My research and experience suggest that there are significant gaps in knowing how to transform a political party, government, and culture, eliminate fear, and turn good ideas into great results. Many people are simply not trained on how to plan the idea and execute the plan. There are scoping gaps, credibility gaps, marketing gaps, sales gaps, operations gaps, management gaps, and measurement gaps—to name a few. It is in closing these gaps that everything comes together.