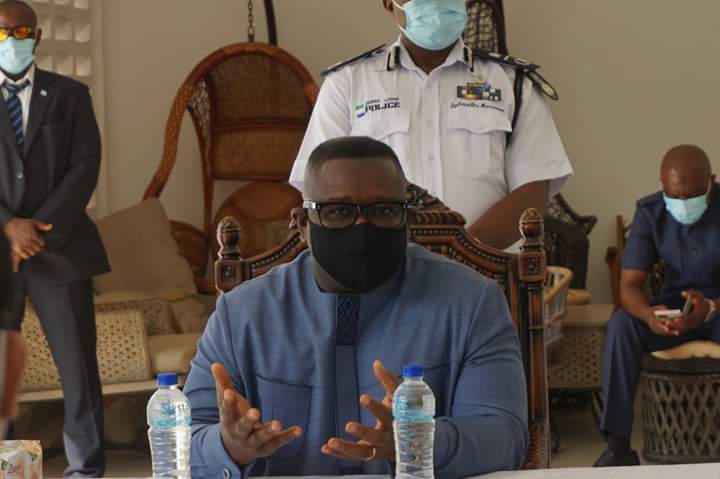 On December 21, 2021, three Chinese medical teams i.e. the China Medical Team, the Chinese Military Medical Expert Group and the CDC P3 Lab Expert Team called on His Excellency President Julius Maada Bio. The outgoing teams took the opportunity to bid farewell to the President and expressed gratitude to the Sierra Leonean government and people for the strong support and close cooperation.
H.E. President Julius Maada Bio thanked H. E. President Xi Jinping and the government and people of China for the long-term valuable support to Sierra Leone in various fields and commended the Chinese medical teams for their significant contributions to Sierra Leone's health development. President Bio said that the Sierra Leonean government and people will always have fond memories of the work of the Chinese medical teams.
H.E. Ambassador Hu Zhangliang said that public health sector is always the major focus of China-Sierra Leone friendly cooperation and China will work closely with Sierra Leone to implement the important consensus reached by H.E. President Xi Jinping and His Excellency Julius Maasa Bio on the development of China-Sierra Leone bilateral relations.