Don't Push The People Too Hard On The Wall and On All Fronts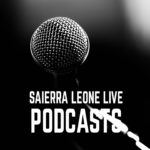 By Saikujohn Barrie
The utilization of the Sierra Leone Police to silence and intimidate the suffering masses is not a good sign for our democracy. Police harassment of one of the country's female vocal politicians, Femi Claudius Cole is uncalled for and unnecessary. There is no need to go with a truckload of police personnel to arrest or invite her to the police. That is too much show of force.
I know in Sierra Leone, it is hardly and rarely for citizens to be allowed to protest against a sitting government or protest against burning national issues but peaceful protest is one of the democratic tools in a country. People should be allowed to protest to show their displeasure on national issues. But our governments both present and past, don't allow their citizens to protest. Police always say protestants need police clearance in order to protest but how many people or groups of people( in my IGP people's voice), both present and past, have been granted permission to protest against government decisions or issues that affect them.
I know according to the law, no one should protest without police clearance. Our Inspector General of Police is encouraged to execute his profession professionally to police what's an already messy situation in our country. You see government officials bragging about democracy but one of the commonest used tools to express dissatisfaction is not guaranteed in Sierra Leone. Democracies right across civilised countries allow peaceful protests to take place.
Surprisingly, most of those holding key positions in this government had taken part in demonstrations against the past government although most of those demonstrations took place outside Sierra Leone. If other countries had allowed you to demonstrate against your government, why can't you allow your own citizens to exercise their right to demonstrate since you believe in using that tool to express your displeasure?
The inspector-General of Police must understand that he can't continue to use police brutality and intimidation to silence the suffering masses. This writer will advise President Bio to caution his Inspector General of Police against the overuse of the police force when handling issues in our country, especially when citizens are faced with the toughest hardship and suffering they had never faced before.
Don't push the people too hard on the wall and on all fronts.