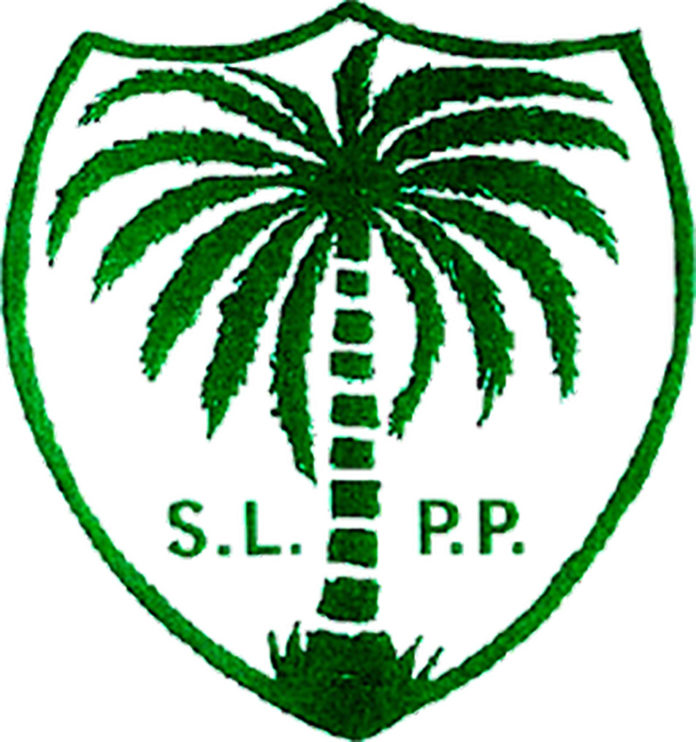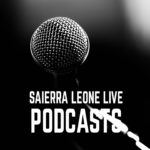 Failing to value and respect the types of data that minoritised scholars are collecting and the ways we are collecting them—is a form of silencing us, writes Jackson Wright Shultz.
I write my truth.
In fact, my entire goal as a writer and author is to open a bit of my world to others. Many written works about my country and political parties have been distorted or fictionalised, even by sources claiming to provide honest exposés. So when I write about the SLPP 2018 general elections national youth campaign message's inability to efficiently and effectively address the welfare of our youth at the national level at a crucial time like this, I write exclusively nonfiction.
As a nonfiction writer, I attempt to balance the risk of being overly tedious in my writing with the rewards of painting accurate depictions of our potential human resources. True, the rewards are subtle and often come in the form of quiet head nods from the country that I try to represent. But in a country of sensationalised stories rooted in misconceptions of what it means to be an objective writer in a country like ours, even the slightest appreciation from other patriotic, partisan and none partisan individuals is the highest praise.
I write the truth apparent to my country with special attention to the potential human resources of our country.
The national policy meant to address the welfare of the youth is deliberately shifted away from direct political processes to administrative processes which in turn pose a potential threat to the stability of any nation. Division of labour with sound minds in handling youth welfare in a poor country like ours helps create a solution to standard political-economic models which suggest that having vibrant policies to 'sell and effect' the potential human resources of any political party in governance is valuable to politicians that are keen to protect their political party in governance.
However, bad politicians within the governing SLPP with the thirst to hang on to positions at all cost and cause division within their party and the country at large often appear to avoid taking sensitive stands, they duck such responsibility and hide behind others to cause problems for their party and country. Such politicians also actively design mechanisms to deflect political pressure by faking their political achievements to the detriment of their political party and country.
We can understand such a level of desperation from greedy and desperate politicians that are in the majority of President Bio's government who fail to catch up with the test of time. However, when those involved in these deceitful tricks and naked sense of aggression against our national youth to satisfy their selfish desires are individuals that benefited from President Bio's empowerment scheme to help spread wealth nationally, then it becomes worrying for a country like ours and concern to all that President Bio's national youth empowerment has been destroyed by very few people that believe they're supposed to be the only beneficiaries of his national empowerment project. It's extremely painful when such odd actions directed toward our potential human resources with the intention to make a mockery of their future are orchestrated and effected by a specific set of individuals that are empowered by President Bio's national empowerment policy and later charged with the responsibility to unearth the facts and make salient recommendations that will be equally and concretely effected to address the welfare of our youth within their party and across the country.
This is what the majority of President Bio's government officials have reduced themselves since they were charged with social positions of trust. They've failed to put the interest of their party's youth and the national youth ahead of their interests.
Unfortunately, even after they've exploited the youth at the party and national levels after President Bio appointed them in 2018, they're now desperately chasing the youth right down the rabbit hole to sustain their greediness in governance. This means the majority of the people President Bio appointed in his government are yet to scale their performance to tell the youth and other people of this nation their achievements in empowering the potential human resources of our country since the time they were appointed. Right-minded nationals consider it imperative to seize this opportunity and make it known to these greedy people in our social positions of trust that the Bio-led SLPP is a nonprofit organisation which should measure its progress in fulfilling its mission to its party's youth and youth across the country, its success in mobilising resources that genuinely address the inherited challenges of our youth nationally, and the effectiveness of those charged with social positions of trust to genuinely tackle the huge challenges of our country's potential human resources, especially as most of these greedy people in our social positions of trust want to sustain governance and their positions to further exploit the already suffering majority.
We continue to hear from the very greedy President Bio's appointees that formed the bulk of his government officials about their leadership skills and how efficient they claimed they are in addressing the welfare of their party youth and youth across the country and that they continue to win the SLPP more youth votes. Fair enough, provided they're up to the mentioned task. However, this begs the question of why the greater majority of our youth are jobless, frustrated, helpless and without someone to complain to. This shows there's a clean and clear sense of disconnect between the majority President Bio appointed in our social positions of trust and the majority of our oppressed youth. The majority appointed by President Bio in our social positions of trust often arrogantly sit on top of the pyramid enjoying our national youth suffering miserably.
And to make matters worse, these very greedy SLPP politicians that dominated President Bio's government and their campaign teams are now mocking the youth that they failed to benefit because the SLPP doesn't recognise them since they aren't registered members of the Party. May I remind these very greedy politicians and their team that the majority that voted SLPP in governance in the 2018 general elections weren't registered members of the Sierra Leone Peoples Party? To grasp the effectiveness of the majority of President Bio's government appointees' leadership towards the challenges of our national youth and how efficient they're in delivering their tasks to our national youth, one would be tempted to further ask what metric system President Bio and the very few right-minded nationals within his government used that told a tale of genuine success in his government leadership solutions towards the challenges of our country's youth?
Do President Bio and the very few right-minded nationals within his government understand that the Sierra Leone People's Party as a nonprofit organisation rationally minded individuals would expect it to track the performance of the organisation by metrics such as cash raised to empower our national youth, youth membership growth within its party, number of concrete projects meant to empower youth nationally, number of youth that is concretely serving in entrepreneurship programmes and overhead cost, are monies spent in youth projects commensurate to performance outcomes? These metrics are certainly important and they do measure the real success of the Sierra Leone People's Party in achieving its national youth mission as per its campaign manifesto.
Taking the above into consideration, it soon becomes clear that Bio's government leadership qualities towards our national youth are ineffective as they were geared towards raising money for projects that appealed to donors to satisfy the personal interests of the greedy people that dominated his government, but didn't necessarily advance the SLPP 2018 national manifesto campaigned promised—also left much to be desired. It further sends out negative signals to praise singers that take the option of praise-singing people in society out of sentiment that they must avoid the trap of oversimplifying it and treating the symptoms rather than the cause of a particular social problem. President Bio's greedy appointees have so far failed to show clearly what the several pragmatic approaches used in quantifying the success of the SLPP national youth campaigned message as stated in their 2018 general-election manifesto.
Given the diversity and the significance of our national youth and to enhance effective and efficient practices in the government of President Bio, it's imperative to avoid vague or baseless methods in measuring the success of the government. The greedy politicians that dominated the government of President Bio must understand the relevance of this and stop the stereotyping method of measuring success to be in a much better position to sustain trust from donors in order to efficiently tackle the challenges of our youth for the general good. Years of experience and research indicate that as a political organisation, the SLPP indeed, must measure their performance and track its progress towards achieving its mission. The party owed its clients, members, donors, and society at large nothing less than this in pitching its campaign programmes especially when it is aspiring as an incumbent to sustain governance.