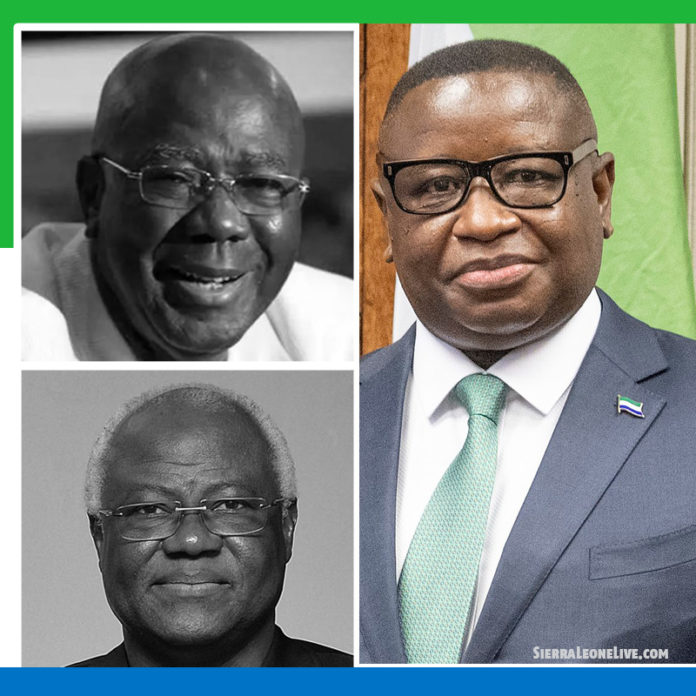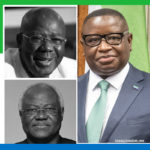 By Jaime Yaya Barry
Painters have ruled the village of Thampèreh for the most part, and many specialized in applying beautiful colours to objects of development with fake paint. Once they leave power, the paint quickly fades away, leaving behind dilapidated structures hanging over the village's inhabitants, waiting to crush them with every given opportunity.
The village doesn't have a functioning education system. Its healthcare has always been on life support through the oxygen of foreign donors. The only constant light in the village is from the sun in the day and the moon at night. The frequent water supply villagers can boast of as a blessing, and other times a curse is that of the rains. Corruption, poverty, brutality by security forces, and a flawed justice system are the village's watermark in all its pictures. The issues led the village to undergo one of the most brutal civil wars in recent times.
Then the people found a renewed hope when they voted for Pa Kaba, their first-ever Farmer, and Healer, to lead the village.
Pa Kaba's farming skills and healing power were not just found in the words he uttered but in the things he did. He planted seeds of integrity as he led by example. He made sure, through his sanaku-yagal that villagers could respectfully tease each other about their differences in opinions on national issues, tolerance, and even disagree on many things as long 'they don't end up in the bush." He appointed individuals from all regions to serve in his administration. For a village recovering from a brutal civil war, Pa Kaba knew he cannot let his people continue to suffer just so he could give a speech about their resilience.
He knew and understood how much corruption destroyed the village and how it became one of the major causes of the brutal civil war. In his efforts to prevent future conflicts, Pa Kaba the Farmer planted the Anti-Corruption Commission and appointed Val Collier to head it.
Val Collier was a crusader who specialized in hunting the Two-Foot Aratas of Thampèreh. These Two-Aratas were devil-like creatures with long dirty claws who raped, looted, and plundered the village's resources. Pa Kaba's commitment to fighting corruption made Val one of the village's most respected individuals.
Many in the Palm Tree even blamed the Pa Kaba and Val Collier for the party losing the Two Thousand and Seven elections. And though the Heavens fell, Pa Kaba never interfered in Val's efforts to rid of the Two Foot Aratas of his time, starting with Pa Kaba's very own political appointees and top civil servants.
He also helped reform the village's police to a Force for Good and the army to serve the republic.
One of the most cherished moments of Pa Kaba's healing power was during his address to the nation shortly after taking his oath of office for his re-election. Despite his Supreme Executive Authority, the Healer knew that bringing the village together under one umbrella and inviting all to work together was more important than the powers given to him by the people. That's why shortly after winning the election, he said:
"In these elections that we all agreed were not a war but a friendly contest, there are no losers. As a matter of fact, we should all consider ourselves winners. We are all winners because, irrespective of the results, we succeeded in making this one of the most violence-free electoral processes in Thampèreh since independence. So, to you, my former contestants, be assured that there is a place for each and every one of you in the service of your village. I say this because the privilege of serving the people is not limited to a seat in the People's House or occupancy of the Big House and The Lodge. You know, as I do, that there are other seats, offices, and positions available in all sectors of our village from where we can each make a contribution to improving the lives of our fellow compatriots. There are also important and positive roles that each individual can play in helping us achieve that objective.
Those who care, and I have no doubt that we all do, need not be reminded that we have a lot of work to do in this village and that no single political party, no single Government, can do it alone. I would therefore like to appeal to you, whatever your party affiliation, whatever your party symbol, and whatever your ideology, to join me in building a new coalition for national development. It was our right and responsibility to vote. It is also our right and collective responsibility to work together in raising the standard of living and quality of life of all in Thampèreh. I trust that I can count on your cooperation."
This wasn't just a call to move the village forward; it was the foundation for Thampèreh's New Direction.
After diligently laying that foundation, he transferred power to Hee Bee Kay. And that transfer of power became the biggest test for Thampèreh's re-emerging democracy and its New Direction.
Hee Bee Kay began well by identifying corruption and mismanagement of the village's vast natural resources as the key issues bedevilling the people for many, many moon circles. He followed Pa Kaba's footsteps by appointing Tejan-Cole to serve as the village's new corruption crusader.
But like the Bee that he is, Hee smelled the fragrance of power and slowly moved away from Pa Kaba's laid down path for a New Thampèreh. Hee failed the test of continuity after he began interfering in the affairs of the Anti-Corruption Commission and caused the highly respected Tejan-Cole to resign as the institution's head.
Tejan-Cole's departure paved the way for Hee Bee Kay to begin appointing political party loyalists to serve as the village's Accompanying Corruption Commissioners. And like Munku boss pan matches, corruption exploded in the village like the Wellington tanker.
Hee moved from being the World Best to a plunderer who amassed wealth from scrapping the village's resources. Hee began punching holes in the village's Guiding Principles by unconstitutionally sacking his Vice. Hee folded back the carpet of integrity and started interfering in judicial processes with "orders from above" as he slowly pushed the village back to its Thampèreh name. And despite his few successes, Hee's biggest legacy is written on the forehead of a drunk sailor.
As if Hee Bee Kay wasn't mad enough, the village voted for another Painter, who is even Maada.
The new Painter mastered the art of painting invisible colours and the blame game. He appointed a dynamic Ariogbo performer to serve as his Accompanying Corruption Commissioner and recruited vuvuzelas to clean up his muddy feet. His rule has been overshadowed by allegations of rampant corruption, thuggery, human rights violations including murders, stifling free speech, and lies.
As the living conditions continue to get tough and Maada in Thampèreh, the people are back to praying for a Farmer who will double as a Healer. More than ever, the village now needs another healer who understands the rights of every citizen. Someone who sees the need for a united village and has plans to bring everyone together.
The people of Thampèreh are largely divided and broken by various issues ranging from tribal conflicts to economic inequalities to injustice. The Healer must recognize these problems and be honest in solving them.
Thampèreh needs a Farmer who can plant seeds of discipline, integrity, honesty, and humility in every citizen. The Farmer must first have these seeds within him or her to be sure he can plant them on others. He must surround himself with gardeners who can water and nurture these qualities in the people they serve.
The Healer who doubles as a Farmer must not crave re-election to the extent of becoming afraid to do the right things that might "hurt" his/her party's re-election bid.
Thampèreh needs a farmer and Healer who, like Pa Kaba, would mean when he said:
"I vow to serve you to the best of my ability and strength, God being my helper. I promise never to sacrifice the interests of Thampèreh or yours for any other interest or consideration, and I shall strive to ensure that all those who serve you under my direction shall do the same. And so today, and in the succeeding days, I say 'let honesty, unrelenting hard work, love, and unity prevail among us.'"