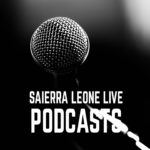 First published, October 27, 2002 – BBC
LEAD-IN: Sierra Leone's biggest opposition party in parliament, the All People's Congress (APC), is in trouble. The party lost both presidential and parliamentary elections in May this year to President Kabbah's SLPP, gaining barely 27 out of 120 seats in parliament. Now some expelled members of the APC have taken the party to court, challenging the leadership of Ernest Koroma, who was the presidential candidate. Lansana Fofana reports from Freetown.
FOFANA: Sierra Leone's highest court of law, the Supreme Court, now has before it a matter involving four senior officials of the All People's Congress or APC, including the party's presidential contender, Ernest Koroma. The action was taken by some party officials who have now all been expelled, just inviting further chaos in the biggest opposition party in parliament. A statement released to the press by the dissident faction of the party said they are challenging Mr Koroma's claim to the party leadership and another official, Chukuma Johnson, as chairman, as well as the alleged move to change the party's constitution. Both men are now members of parliament, but the plaintiffs say they acted in ways contrary to the party's original constitution. The press release added that Mr Koroma and some of his supporters drafted a new constitution giving themselves huge powers without referring to the general membership at a delegates conference. Whatever the outcome of the case in the Supreme Court, the factional bickering within the APC spells a bad political omen for the country's biggest opposition in parliament. And coming barely five months after presidential and general elections were conducted, many observers believe the APC is preparing for its own disintegration. The party was again in court before the May 14 election over leadership squabbles. And for a party which ruled the country for 24 uninterrupted years and has so much to do to repair its battered image of alleged corruption and bad governance, it is time it put its house in order before the next elections in 2007.