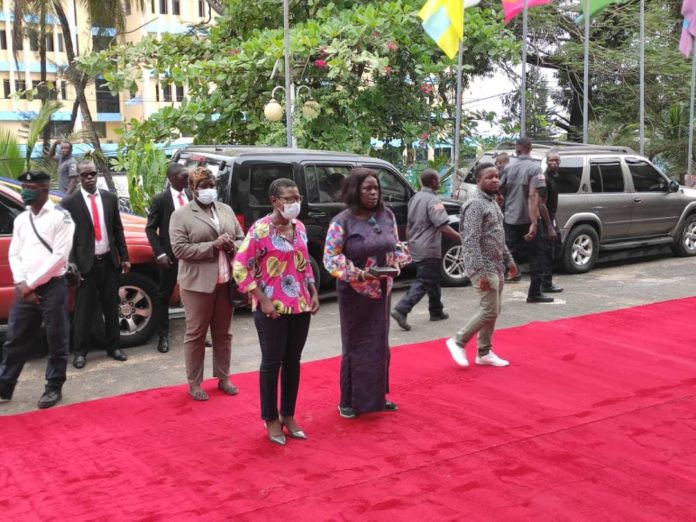 Today, 14th February 2021, Mayor Yvonne Aki-Sawyerr arrived in Monrovia, Liberia at the invitation of Mayor Jefferson Koije, Mayor of Monrovia.
Mayor Yvonne Aki-Sawyerr will spend the next two days in Monrovia for the 45th anniversary celebrations of Monrovia Day which will take place on Tuesday 16th February 2021. Mayor Aki-Sawyerr will serve as keynote speaker at the main celebration event, commemorating the establishment of the Monrovia as a city and she will speak on the theme "Sustainable Smart Action for Smart City".
The visit reflects the decision by both Mayors to strengthen bilateral ties between Freetown and Monrovia, which will be centered on promoting city to city tourism and climate adaptation.
Upon arrival in Monrovia, Mayor Aki-Sawyerr was handed the key to the city by Mayor Koije, following a visit to the scenic and historic Blue Lake in Bomi County.
#TransformFreetown
©️FCC Communications