FINIC AND THE SIERRA LEONE ARMY COLLABORATE IN THE PRODUCTION OF AFFORDABLE BUILDING MATERIALS.
Making use of what we have, to get what we want, is a prerequisite to accepting, appreciating, and stimulation of our growth as a nation. No nation on planet earth can prosper if that nation does not respect and put into use its human and natural resources.
Innovative ways through science and technology must be sought from the nation's endowment of all the resources. With that, confidence will be emboldened and there will be an assurance of home grown technologies generated that will endure and meet our circumstances and conditions.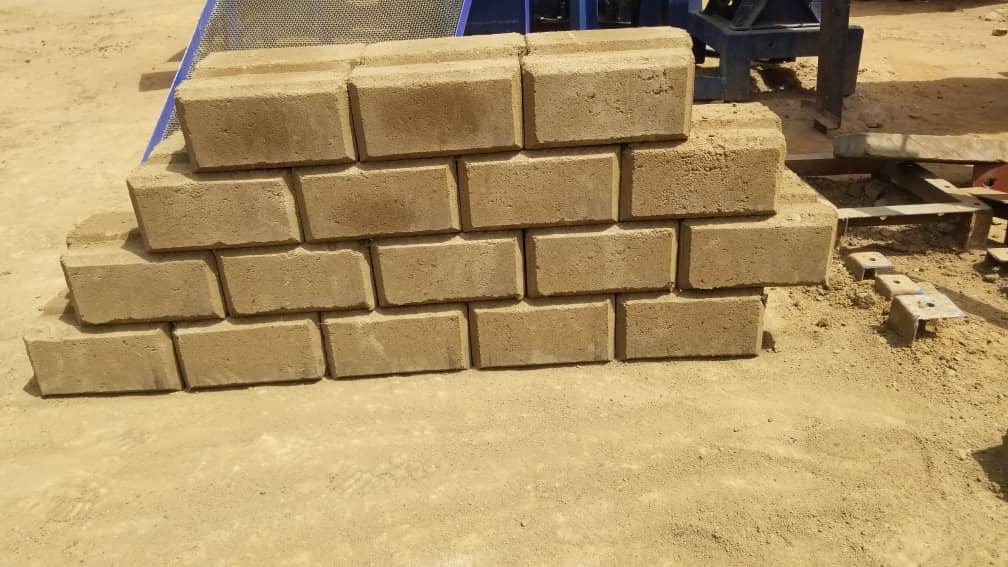 In Sierra Leone, clay soil is in abundant supply. Why not use it and reduce the environmental foot print and cost implications linked to the use of cement?
The endowment in the country in both human and natural resources, should jolt us into perpetuating actions for an accelerated and sustainable development of our country.
An indigenous Enterprise like FINIC (Fomel Industry & National Industrialization Centre) generating technologies for agro processing as well as technologies for applications in the production of low cost building, materials, is carving paths in machine systems design and construction for a wide range of use accross the country and abroad.
General Lavahun, Commander of the Joint Forces in his quest to help provide affordable houses to each battalion across the country entered into a contractual agreement with FINIC for the manufacture of some Interlocking Clay Bricks Making machines and the conduct of training on their operation.
The training was conducted on the 10th of February 2021 with 12 participants from several battalions in the country. The skills imparted were:
1) Safety in the use of the machine
2) Operation of the machine
3) Service and maintenance
4) Cement, soil and water mixture ratio
5) Soil sieving/shifting operations prior to bricks production.
See pics and videos attached.
FINIC IS GOOD FOR AFRICA
Embrace FINIC BY Thinking Inbroad Before Abroad.
Reach us at +23276601956 in Sierra Leone.
In Ghana, we can be reached at +233 26 400 0480