Transforming Agriculture and Boosting Food Security: Evaluating the SLPP's 2018 Manifesto Commitments in Sierra Leone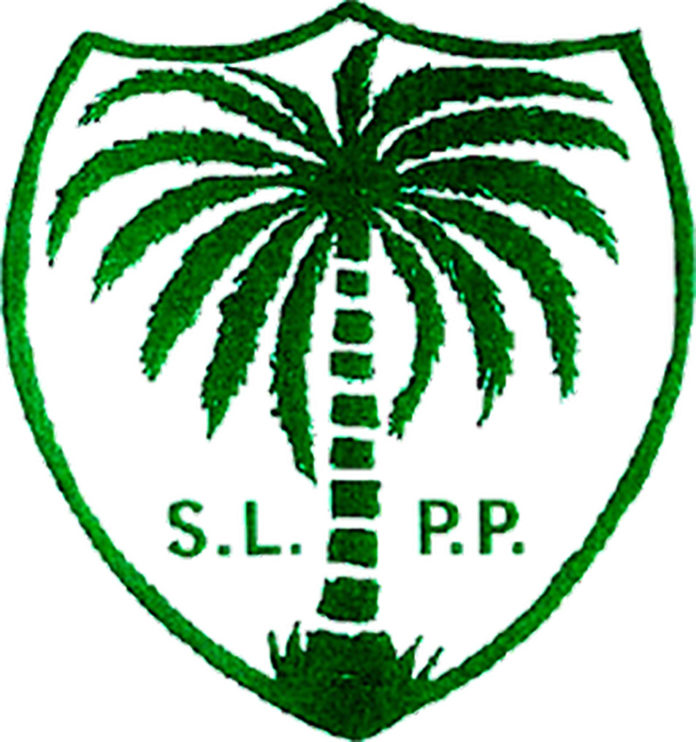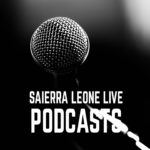 Transforming Agriculture and Boosting Food Security: Evaluating the SLPP's 2018 Manifesto Commitments in Sierra Leone
By the Sierra Leone Live Team
Welcome to Sierra Leone Live, where we strive to empower our fellow citizens with information to help us shape a better future. Today, we delve into a critical discussion: the comparison between Transforming Agriculture and Boosting Food Security in our beloved country. The Sierra Leone People's Party (SLPP) laid out a robust plan in their 2018 manifesto titled 'New Direction,' a blueprint meant to guide a revolution in the agriculture sector and uplift the nation's food security status. But how far have we come since then? To what extent have we actualized the manifesto's goals?
To aid this assessment, Sierra Leone Live has meticulously formulated 25 questions based on the targets set in the 'New Direction' manifesto. We will delve into each of these questions, providing analysis and context to help you, the citizens, decide if the SLPP met its 2018 manifesto targets. This review will span various sections of the manifesto, from increasing investment in agriculture and food crop production to improving governance and research in the agricultural sector, with the primary goal of fostering a deeper understanding and sparking informed conversations.
 Increasing Investment in Agriculture
Manifesto: Emphasizes increasing budget allocation to the agriculture sector, promoting domestic financing schemes, compelling political figures to invest in agriculture, encouraging local banks to lend to the private sector for agricultural purposes, and revisiting land tenure policies.
Achievements: The achievements document mentions a $10 million Agricultural Credit Facility provided at a single-digit interest rate to the private sector. However, it does not mention any changes in budget allocation, land tenure policies, or investment by political figures or mining firms.
Increasing Food Crop Production
Manifesto: Lists a number of strategies for increasing food crop production, including improving the seed bank system, developing mechanized farming, diversifying crop production, reviewing the input and output market system, reviewing farm input regulations, providing duty-free support, promoting public-private partnerships in tractor management, and improving crop varieties and water management.
Achievements: There's a noted increase in rice production with a yield improvement from 1.1 tons/ha to 1.78 tons/ha, and rice self-sufficiency at 75% up from 46% in 2019. The government also provided 410 tractors and enacted policies for seeds and fertilizers, suggesting some level of mechanization and regulatory changes. The establishment of the Sierra Leone Seeds Certification Agency (SLeSCA) may reflect an improvement in the seed bank system. However, there's no mention of other crop types, diversification, input/output market system reviews, or duty-free support.
Increasing Cash Crop Production
Manifesto: Prioritizes improving varieties of cash crops, supporting cash crop cooperatives, training in processing cash crops, upgrading the Standard Bureau's capacity, and supporting plantation establishment and rehabilitation.
Achievements: There is no mention of cash crops in the achievements document.
Increasing Livestock Production
Manifesto: Outlines strategies for reviving livestock research stations, re-establishing veterinary clinics, supporting university and farmer initiatives for expanding hatcheries, promoting maize production for feed inputs, establishing pilot-intensive cattle production areas, providing tertiary-level training in animal health, and establishing livestock clinics.
Achievements: The achievements document does not mention any initiatives or progress related to livestock production.
Improving Water Management
Manifesto: Suggests developing productive In-land Valley Swamps, increasing and rationalizing water resources, developing soil conservation and management programs, and creating national irrigation and drainage programs.
Achievements: There is no direct mention of water management in the achievements, but the drafting of an Irrigation Masterplan may point toward some progress in this area.
Improving Land Management
Manifesto: Proposes improving land lease mechanisms, developing clear land leasing policies and laws, making land agreements public, defining and implementing regulatory frameworks, and improving environmental management mechanisms.
Achievements: There is no mention of land management improvements in the achievements document.
Improving Governance and Research in the Agricultural Sector
Manifesto: Calls for a robust policy framework and action plan, enhancing the capacity of agricultural stakeholders, promoting agricultural research, and strengthening the capacity of relevant institutions.
Achievements: Several policies and regulations have been enacted, including those for Seeds, Fertiliser, Livestock, and Mechanisation, and the Sierra Leone Agricultural Research Institute (SLAARI) was established. This suggests some progress in this area.
Re-introduction of Co-operatives
Manifesto: Plans to improve value addition and marketing of food crops, cash crops, and livestock products by reintroducing cooperatives.
Achievements: There is no explicit mention of cooperatives in the achievements document.
Job Creation for Youth in Rural Areas
This point was not in the original manifesto but is mentioned in the achievements. The establishment of 190 chiefdom youth farms across the country contributing to a total of 3800 seasonal jobs indicates progress in job creation in the agricultural sector.
Efficacy in Service Delivery in the Sector
The manifesto did not directly address this, but in the achievements, an e-voucher system was developed and launched, reducing waste and slippages in input provision to farmers by 35%. Additionally, an interactive voice response system expanded the reach of agriculture advisory services to farmers at lower costs.
Infrastructure Development
Although not specifically mentioned in the manifesto, the achievement document mentions the construction of 169 km of feeder roads, extending market access for farmers.
Policies, Laws, and Regulations
While the manifesto stressed the need for a robust policy framework, the achievement document provides specific enacted policies and regulations supporting a private sector-led agriculture service delivery, including policy for Seeds, Fertiliser, livestock, and Mechanisation.
Resource Mobilisation
There is no specific counterpart in the manifesto, but the achievements document mentions that the government policies and programmes have mobilized over $200 million of partner funds for the sector.
The areas where progress is reported, such as the increase in rice production, the establishment of several laws and regulations, and job creation, indicate some adherence to the manifesto's goals. For instance, the increase in rice production could be tied to efforts to improve food crop production, and the enactment of new policies aligns with the goal of improving governance and research.
The lack of information in the achievement report about other goals, like cash crop and livestock production, improvements in land and water management, and the reintroduction of cooperatives, makes it difficult to assess the full extent of the achievements in relation to the initial manifesto.
The achievements document does not specify any numbers or metrics for some of the stated accomplishments, which makes it challenging to determine the true extent of progress. For instance, while the document mentions that youth farms have created jobs, it does not specify the number of jobs created per farm, or how this number compares to job creation goals.
It's important to note that while the achievement document mentions the mobilization of more than $200 million in partner funds for the sector, it does not detail how this funding was distributed or what specific initiatives it supported.
Efforts to increase investment in agriculture show some alignment with the initial goals, particularly with the implementation of the $10 million Agriculture Credit Facility.
While the achievement document details several important strides, a comprehensive evaluation would ideally include further data and context, including external factors, unforeseen challenges, and detailed performance metrics.
Here are the 25 Questions
https://sierraleonelive.com/25-key-questions-on-transforming-agriculture-and-boosting-food-security-slpps-2018-manifesto-promises/