SIERRA LEONE YOUTH CHALLENGES ARE HUGE, LET'S INJECT NEW IDEAS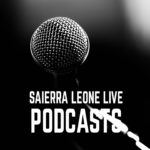 As the huge challenges within our country in tackling the issues of our youth keep on inciting new dangers; I ask whether there's a way that leads forward. The "youth trap" as I call it, has profound potential implications for the SLPP government of Julius Maada Bio to sustain governance and this was well exhibited in the recent 10 August 2022 chaos.
When it comes to contempt for political party democracy, the rule of law and simple fidelity to the truth in the lives of our youth, examples have crowded in from around the country. It's as though a generation's worth of latent symptoms. The hard truth is the deplorable conditions of our youth expose a current and potential far greater source of national regret and frustrations on their part.
The rule of law when addressing the challenges of our national youth implies more than official adherence to status or national treaty obligations. It requires that those who exercise power on behalf of our youth maintain a moral commitment to the disinterested search for the truth and to good faith in policy making in all matters that have to do with our potential human resources of the country. The consequences for even a robust democratic political party in power when it shirks the spirit of its constitutional mandate in addressing the concerns of its national youth are enormous.
"Setbacks in trying to realize the ideal do not prove that the ideal is at fault," observed the eminent peacemaker and U.N. Secretary-General Dag Hammarskjöld.
New ideas in addressing the vulnerable plights of our youth must not be seen as a threat or incitement, but rather as sincere solutions to help address the vulnerable plights of our country's youth especially as we face the very CRUCIAL 2023 general elections. Youth in Sierra Leone want the government of President Bio to treat them as they treat their best friends: accepting the youth as they are but expecting the best from them after creating the necessary environment for them to thrive successfully. Even with aggravating—sometimes heartbreaking—setbacks, youth in Sierra Leone like living under a government where the arc of history is irreversibly dispersing power. Community solidarity in the form of addressing the welfare of all youth, expanded education in the form of scholarships to keep on empowering our youth to sustain the Bio-led SLPP in governance, use of our national youth in collaboration with government stakeholders to champion issues nationally, partner with our country's youth Minister to give our youth-free public libraries as milestones on the unshakable trend line towards an inclusive, and fairer society.
For good, for social entrepreneurs, the national youth concept of a just Sierra Leone we export to communities around the country will generally attract youth to believe in President Bio's government. We are our own role models.
Therefore, for any incumbent political party that wants to sustain governance, learning how to respond to the spoken or unspoken feedback, it receives from its youth is a science and an art. And, how well you receive feedback impacts how well you give it.
Feedback is at the heart of good leadership, effective teamwork, efficient problem solving, developing talent, and the ability to understand and serve the needs of the greater percentage of our constituents (youth). Yet, most politicians within the ruling SLPP feel they have it "right" despite when our youth keep on sending negative signals.
The results we are producing now from the deplorable standard of living from the majority of our own very youth across the country are feedback. Our results are evidence of how well our youth are being served by the beliefs of our current president and the actions of his government. His beliefs and actions up until this point have produced the exact results that we are experiencing right now. If his government is not producing the results our youth want right now, then he needs to take note of the feedback he's receiving; his government surely needs to change its beliefs and behaviour towards the youth across the country.
No matter what feedback President Bio's government is receiving now if his government's relationship with the youth across the country is not what he wants it to be, there is feedback available to him. Unhealthy beliefs would have him believe the reason his government's relationship with youth in the country isn't what he wishes is "their fault." He might also be able to confess the other party's sins, keeping a careful score of all the ways his government has been wronged. His government can keep these beliefs and take the same actions it has been taking, but if his government's results haven't changed before, why would it now?
If his government isn't producing the national leadership results, he wants, then his beliefs and actions with youth are informing him that changes are necessary. Some people's beliefs about power are terribly unhealthy. They believe that power is scarce, that there isn't enough, and that someone would have to give them more for them to be better off power-wise. These beliefs and the accompanying behaviour literarily repel power away from them. Poor results provide feedback. And when one fails to treat the feedback seriously, he risks creating a situation where others will suffer as a result of his greediness by creating the scenario where all will lose it.
This is the hard but uncomfortable truth,' isn't it? We are compelled to speak about the true vulnerable leadership results of our youth generally under the government of President Bio, are we not? Very poor youth welfare now in the country is simply feedback. When you don't put up the numbers, there is something amiss. Your beliefs about sales and selling are not serving you. Since your actions precisely follow your beliefs, your actions—or lack thereof—are responsible for bad numbers within the majority of our youth.
A lot of people will tell you they believe things that are in complete opposition to what you see them do. They will tell you that they believe prospecting is necessary to generate new opportunities for our youth. But they don't prospect. They will tell you we need to put up fake survey propaganda to deceive your opponents. But the suffering youth who are the majority aren't interested in fake things any longer, but authentic ones. They'll tell you that they want to make more money to address the issues of our national youth, and then they'll hit the snooze button three times and find ways to avoid responsibility for greater outcomes.
Here's the thing: to believe something and not act on it is the same as not believing it. To know the right thing to do and not to do it is the same as not knowing it. The result is the same for you as it is the person who doesn't know any better.
If the Bio-led government changes, its beliefs, and actions and listen to voices of reasoning that will assist the government in addressing the challenges of our national youth, that may help the government produce the results it wants. But if it fails to, it's simply because it isn't taking its feedback seriously and that it needs to change again and then try something else for the good of the potential human resource of our country.