ALIGNING YOU TO DO SOMETHING: IT IS TIME FOR YOUTH DEVELOPMENT TO RISE TO EXERT ITS IMPORTANCE IN SIERRA LEONE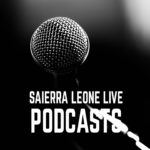 By Mahmud Tim Kargbo
I am not sure whether or not you have been in the same kinds of meetings as me. Meetings within the international development world with major multi-lateral funders, government funders or small community-based funders where the conversation goes a little something like this:
"We know our common mission is to eliminate poverty, hunger and exploitation. We see that issues like education (a youth-centred piece) and the explosive power of the youth Bulge in the Middle East and Africa are major issues. So with that in mind, we have a cute little programme that sounded great at the last major philanthropic conference to throw at it!"
This conversation always turns me upside down on two levels: First, I get so excited that the most prominent funders in the world, government or in a community are actually touching the powerful reality that the greatest engine for true change in either international or local communities is our youth. Real and lasting change occurs through the development of lasting changes in human behaviour. The classic story told in one of my summits of a Sierra Leonean politician giving a youth a dollar to feed his family, only to see him spend it on a Mercury lottery ticket on the way home illustrates this well. The youth do not just need money or jobs. The youth need Maslow's Hierarchy of Needs. They yearn for a friend or community around them to help them take steps out of one level of seeing these needs met and into another. And then to just keep on going and growing.
Young people's behaviours are less established and their nature is to grow and learn. Any of us who have helped a 14 years old addict and a 40 years old addict simultaneously know this truth better than anyone. Developing behaviour change in young people is a million times faster than it is in older adults. Youth also tend to establish norms (youth culture) around the "cool" things they are embracing that can/almost always generate grassroots movement-like dynamics. It is because of this that I get excited when a funder is taking notice of youth. If other people in social positions of trust in Sierra Leone are smart they would focus their efforts on the work that late President Ahmad Tejan Kabbah did assuming that they are concerned about effective youth development, that is!
Second, my heart then plummets when I realise how little wisdom exists in the world of our people in social positions of trust in Sierra Leone about what really works in reaching and developing youth. So many simply want to hand money to youth which we all know works with no one, young or old. Others want to simply "empower" youth in a way that is about bringing them together to talk and opine. Talking without action like the majority of our current people in our social positions of trust often do is a drug of the age who have given up on true impact and would not admit their failure. Drawing fresh blood to be equally ineffective is stupidity on a level almost to be equated with evil. I believe the above-mentioned president, was deadly suited to find ways to join together to begin making the case that youth development can and will change Sierra Leone if we begin to work meaningfully together to do so. Are you ready for this?