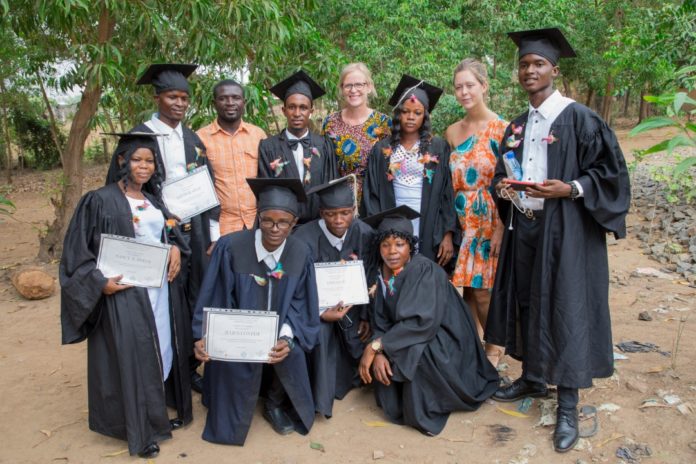 The Sierra Leone Adult Education Association (SLADEA) has certified eight potters from its Lettie Stuart Pottery/Ceramic Centre at Campbell Town, Waterloo on Saturday 20th February 2021.
After a series of consultations and meetings in 2018, the Sierra Leone Adult Education Association (SLADEA) signed a partnership agreement with Aurora Foundation in Iceland. The partnership enables the training of local potters thus enabling the production of local ceramic materials like cups, plates, bowls, flower vase, etc.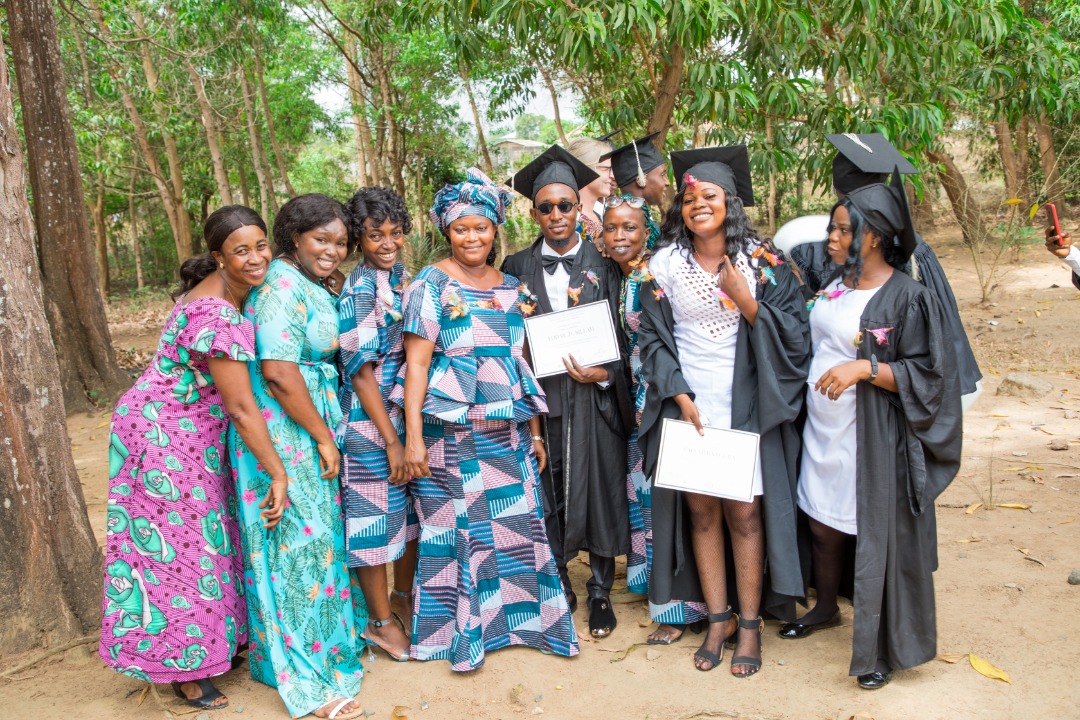 At the graduation ceremony, the head of Aurora Foundation in Sierra Leone Regina Bjarnadottir congratulated the learners for their perseverance and determination to finish the program. A total of ten trainees were initially enrolled for the training, but only eight of them made it to the graduation day after going through the full eighteen months training course. Regina thanked SLADEA for the fruitful cooperation between Aurora Foundation and SLADEA. She ended up her statement by advising the graduates to put more effort and be open up to learn more so that they will grow.
The Honorary President of SLADEA Professor Joe A.D Alie in his statement praise the Aurora Foundation and prays that the partnership will not only sustain but will grow to higher heights. He also said the SLADEA Waterloo branch is a unique one because what it offers in terms of learning skills is first of its kind as it is not found in any other SLADEA centre. The Professor went on to say that the quality of the products has improved considerably which calls for a big thanks to visiting tutors especially Peter who is currently on a visit to Sierra Leone. He urged the waterloo people to make use of the Pottery/Ceramic centre and concluded by thanking all those who played a role to make the program at the centre a successful one, especially the Aurora Foundation.

The chairman for the graduation ceremony Bamike Williams in his summary statement spoke about the National Education Week exhibition which was held at the Youyi Building, Freetown in mid-December last year, during which SLADEA's Ceramic products attracted many high profile personalities in the country including the Minister of Basic and Senior Secondary Education, Dr. Sengeh and also the Vice President of the Republic of Sierra Leone, Dr. Juldeh Jalloh.
The graduation ceremony was climaxed by the issuing of certificates to the graduates followed by group photos.